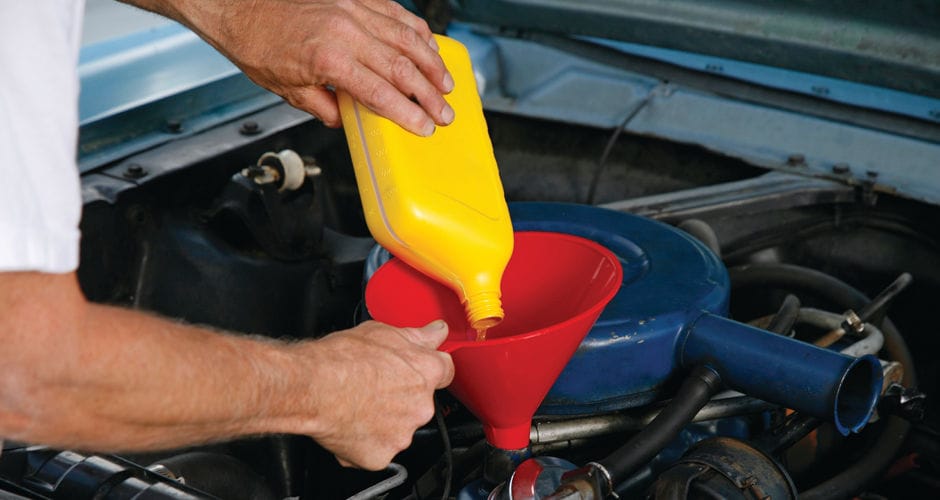 Regular maintenance on your vehicle will keep it running for years to come, but how can you tell when it's due for service? We've compiled some frequently asked Ford service questions so you know when to bring in your vehicle for service.
Learn more about our service center and parts center, and schedule an appointment should you need auto service. To save on your next visit to our service center, check out current service specials at our Ford dealership in Woodstock, IL. For more information, please don't hesitate to reach out to Bull Valley Ford online or by calling (800) 351-8074.
When do I need an oil change?
As a general rule of thumb, changing your vehicle's oil every 3,000 miles is recommended. If you want a more accurate estimation, flip through your owner's manual, which will have an oil change schedule you can follow.
When should I change my air filter?
To keep your vehicle running as smoothly as possible, we recommend changing the air filter every 15,000 miles.
When should I get a tire rotation and wheel alignment?
To get the most out of your tires, you should rotate them at least once a year, more if you drive your vehicle frequently. A wheel alignment, on the other hand, should be performed if you notice your vehicle pulling, uneven tire wear, or a crooked steering wheel while driving straight. Many drivers need a wheel alignment after the winter months due to uneven roads and potholes.
Why is my check engine light on?
While a check engine light could indicate something as simple as your gas cap not being on tight enough, it could also point to a much more serious problem. We recommend you check your owner's manual and then schedule an appointment at our service center as soon as possible for inspection.
When should I replace my battery?
To avoid a roadside hassle, change your car battery at least every three years. When you bring in your vehicle for service at Bull Valley Ford, one of our auto technicians can perform a simple test to ensure your battery is in good working order.
When do I need new brakes?
General warning signs that you need new brakes include poor responsiveness, the vehicle pulling to one side while braking, vibration, and grinding. If you notice any of these signs or haven't had your brake pads replaced in a while, bring your vehicle in to our Ford dealership in Woodstock, IL for comprehensive brake service.