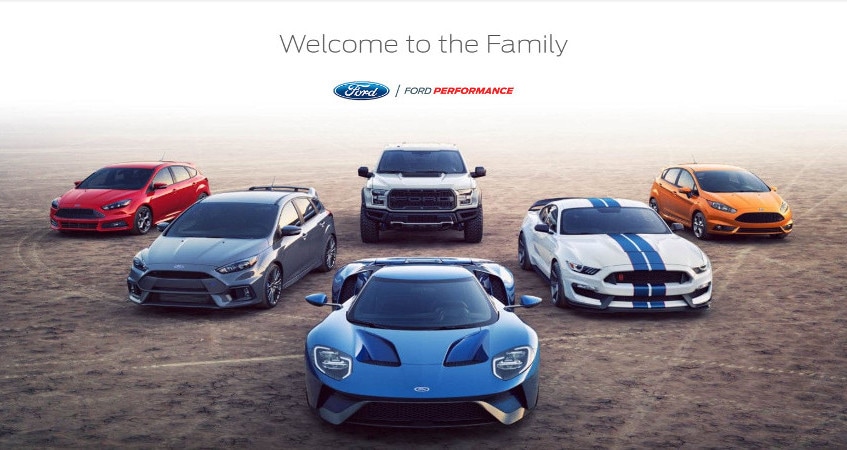 Are you searching for a high-performance hatchback, sedan, or pickup truck? The Ford performance vehicle selection at our dealership in Woodstock, IL is unparalleled. From the ferocious Raptor to the iconic Mustang, we're sure to have the performance model of your dreams. Read our in-depth research to learn more.
Check out the new vehicle inventory at our Ford dealership in Woodstock, IL for available Ford performance and sports cars.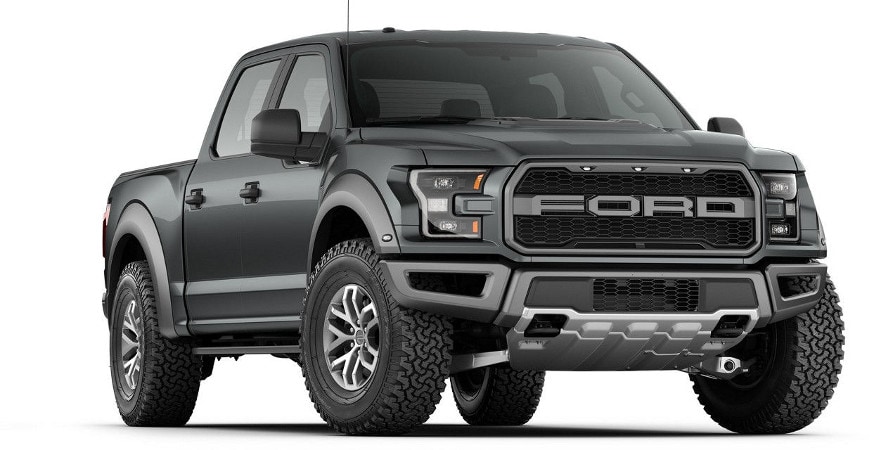 2018 Ford F-150 Raptor
As powerful as it looks, the 2018 Ford F-150 Raptor is a force to be reckoned with. Featuring a high-output 3.5L V6 EcoBoost® engine and durable off-road FOX Racing Shox™, you'll have all you need and more for an exciting adventure off the beaten path.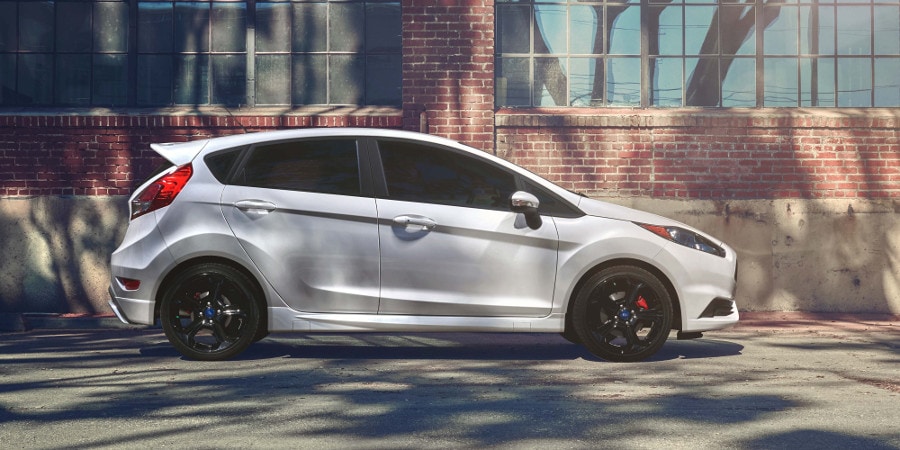 2017 Ford Fiesta ST
The 2017 Ford Fiesta ST is the latest hot hatch in the Ford lineup. With race-inspired design elements and an energetic performance, you'll have endless amounts of fun with the Ford Fiesta ST.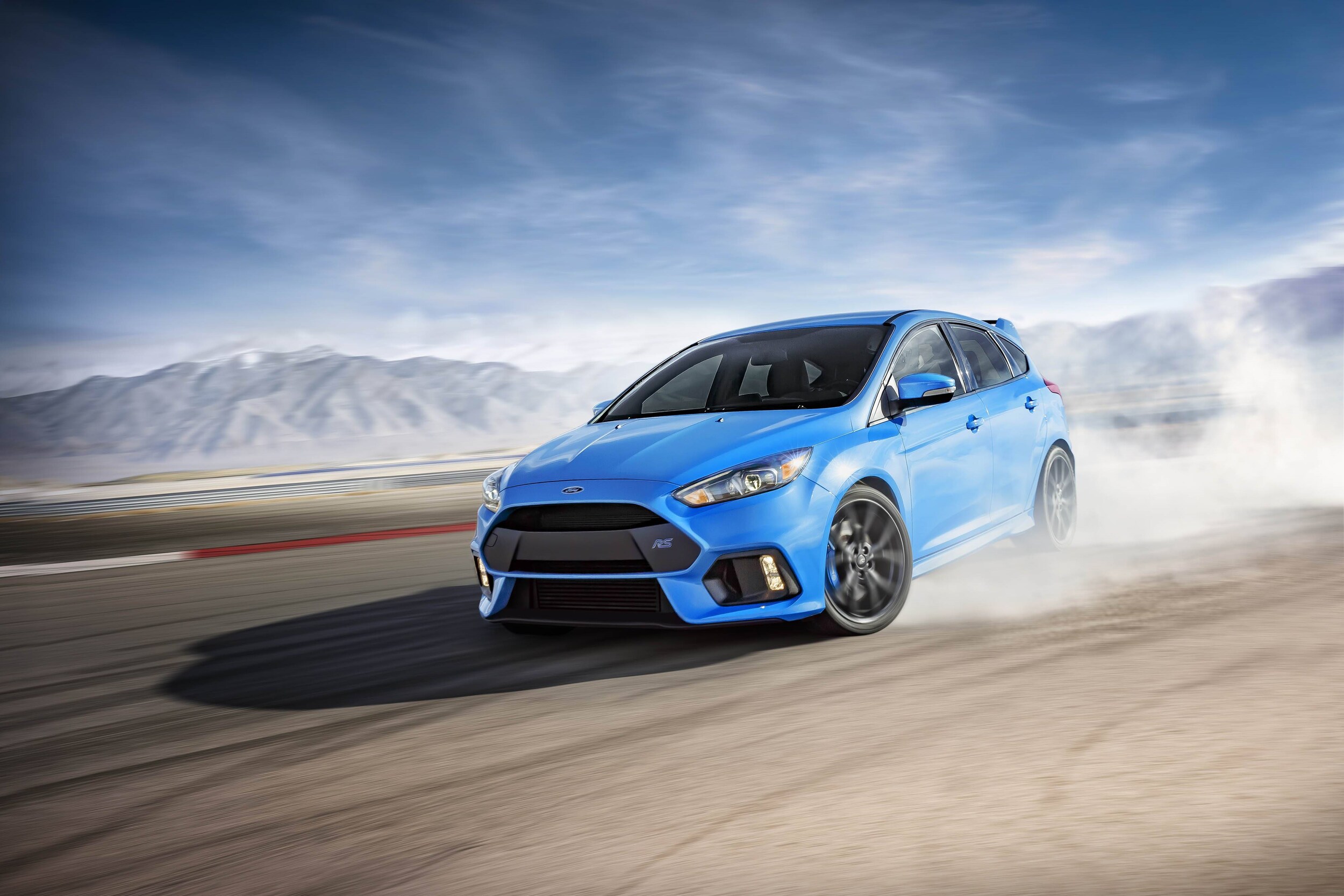 2018 Ford Focus RS
There's no doubt that the 2018 Ford Focus RS is one of the most coveted performance hatchbacks on the market. The Focus RS is equipped with a 2.3L EcoBoost® engine that outputs 350 HP, offering a breathtaking performance whether you're hitting the track or taking it out for an evening cruise.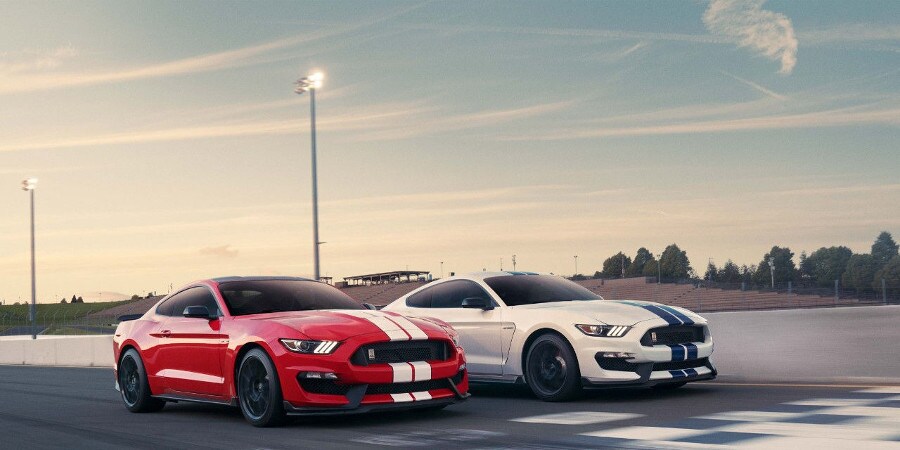 2018 Ford Mustang Shelby GT350
The emblematic Mustang is back with more power than ever. There's no denying the 2017 Ford Mustang Shelby GT350's jaw-dropping performance and inspiring aesthetic. Enjoy your drive with the Mustang Shelby GT350's 5.2L V8 engine and customize your ride with a number of add-on options.
If you're ready to experience one of our Ford performance vehicles for yourself, schedule a test drive at our Ford dealership in Woodstock, IL. As always, we encourage all of your questions, so please don't hesitate to reach out to the Bull Valley Ford team online or by calling (800) 351-8074.